It's been a long time since Sony mixed it up within the Xperia line – which means its latest creation is kind of a 'make or break' deal.
The Xperia XZ2 can't just be another also-ran compared to the Samsung Galaxy S9, iPhone X and Google Pixel 2. It needs to be special in its very own right.
The solution? Sony's betting the house on High Dynamic Range. Y'know, the same tech that's made its TVs quite so astounding of late, and featured in last year's Xperia XZ Premium. This time around, things are… well, if not different, then better.
Everything from the Xperia XZ2's display tech to its camera smarts have been built to go big on features that you'd usually expect from the big screen sat in your living room. And you'll be able to see the difference a lot more often now.
So does the HDR 'wow factor' truly translate into the palm of your hands? We've had our hands on the Xperia XZ2 to find out.
SONY XPERIA XZ2 DESIGN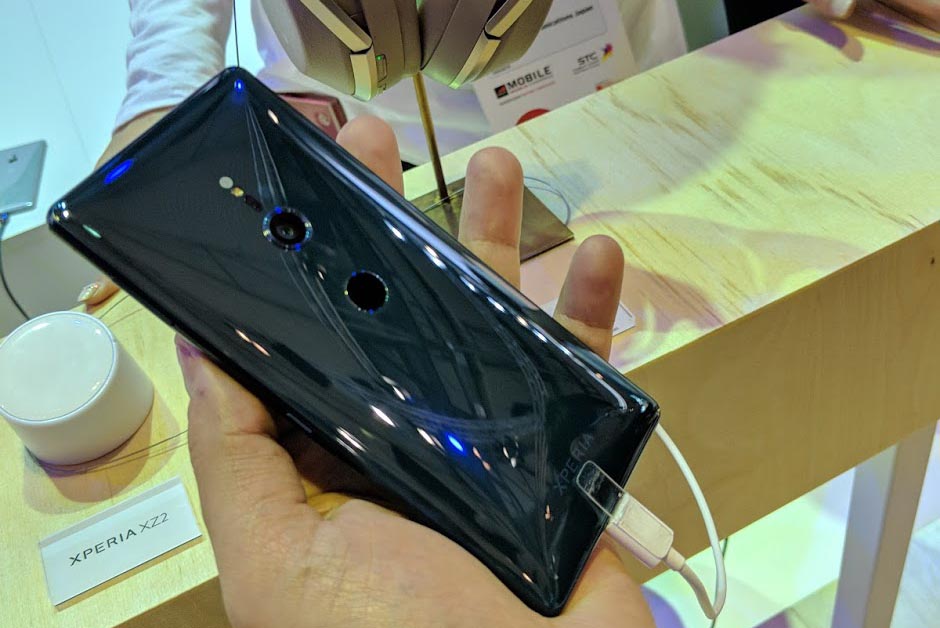 There's another big change seasoned tech-heads will notice with the Sony's newbie.
Having seemingly stuck with the same boxey aesthetic since the dawn of time itself, the Xperia XZ2 has gone for an all-new curved glass look, which is wrapped around an aluminium frame for added durability. And by 'all-new', we mean something that's largely akin to what we've seen from the HTC U11 and Samsung Galaxy S8, but less impactful.
Still, we much prefer this design to the bulky one of old. Being bang on with recent trends, you get the same reassuringly weighty build, shimmering lines of light across the phone's backside, IP68 water-resistance and a fingerprint scanner that sits underneath the Xperia XZ2's camera lens. Not on the phone's side, as before.
On first impressions, it seems as though that scanner might be a little low down for you to comfortably reach, but that's the kind of thing we won't be able to be sure of until spending some time with Sony's latest and greatest.
SONY XPERIA XZ2 DISPLAY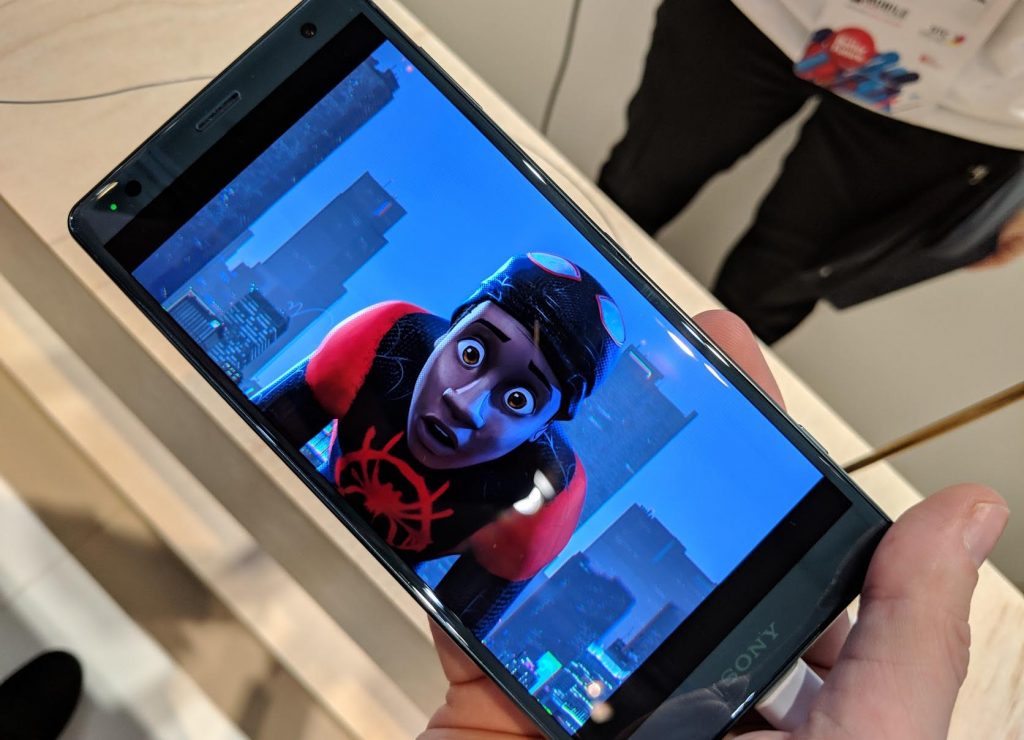 While the Xperia XZ2 doesn't exactly stand out from frontwards either – there's no iPhone X-esque bezel-less display here – it does at least have something wholly unique to shout about. Yep, a 5.7in Full HD+ display with an 18:9 aspect ratio, and support for High Dynamic Range content.
As with last year's Xperia XZ1, this superpowered resolution will make absolutely no difference when scrolling through your Instagram feed or WhatsApping your mates.
Unlike Sony's former flagship, though, you don't actually need to be watching HDR content from Netflix or YouTube to see the upgrade in colour and contrast. That's because the Xperia XZ2 has the power to convert standard dynamic range content into something approaching HDR, in the same way that Sony's OLED TVs do.
And do you know what? You can really see the difference. At least on the test footage we were shown running on the phone. But then again, of course it did. If your usual video diet on the commute to work is more YouTube vlogs and tutorials than movie trailers and iPlayer downloads, you probably won't see much of a benefit.
SONY XPERIA XZ2 PERFORMANCE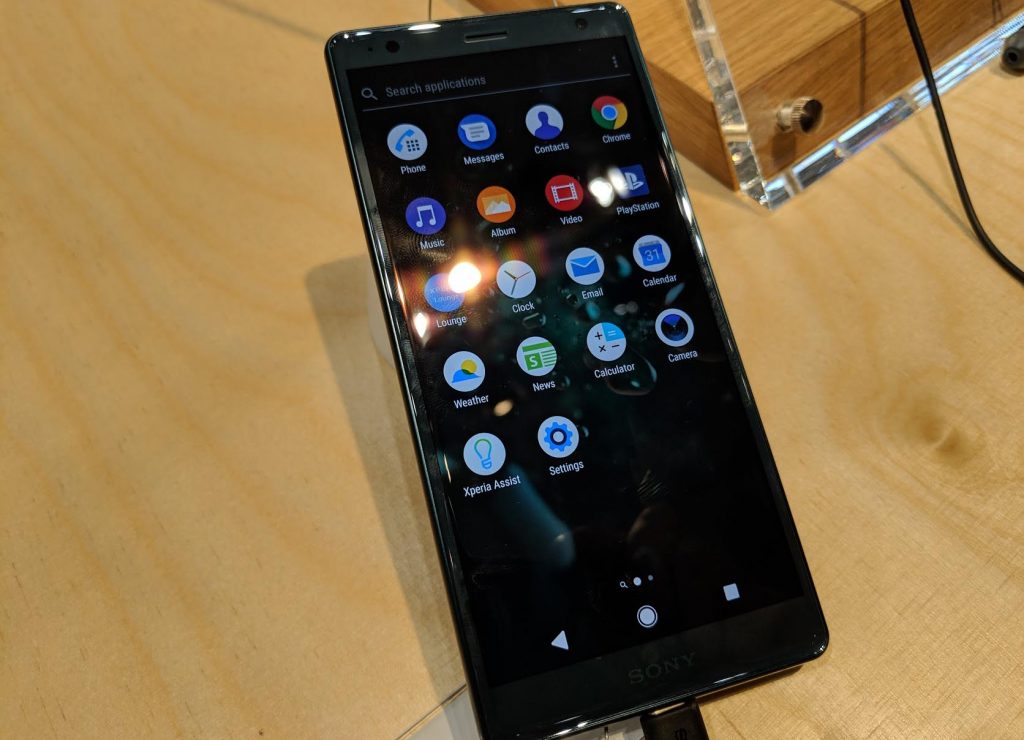 Like almost every other flagship due to land this year, Sony's Xperia XZ2 is powered by a top of the range Snapdragon 845 processor that promises to be faster, fitter, happier and more productive than its predecessor the 835.
Then again, that chip was already plenty powerful when it came to dancing across a multitude of games and apps without breaking sweat. So it's not a huge deal. Especially since it's been partnered with 6GB RAM and an ample 64GB storage.
Worried about about what effect that screen will have on battery life? Those fears may be allayed by the Xperia XZ2's 3180mAh capacity, which should be enough to see you through a working day. Especially if you quit watching Altered Carbon at your office desk.
SONY XPERIA XZ2 CAMERAS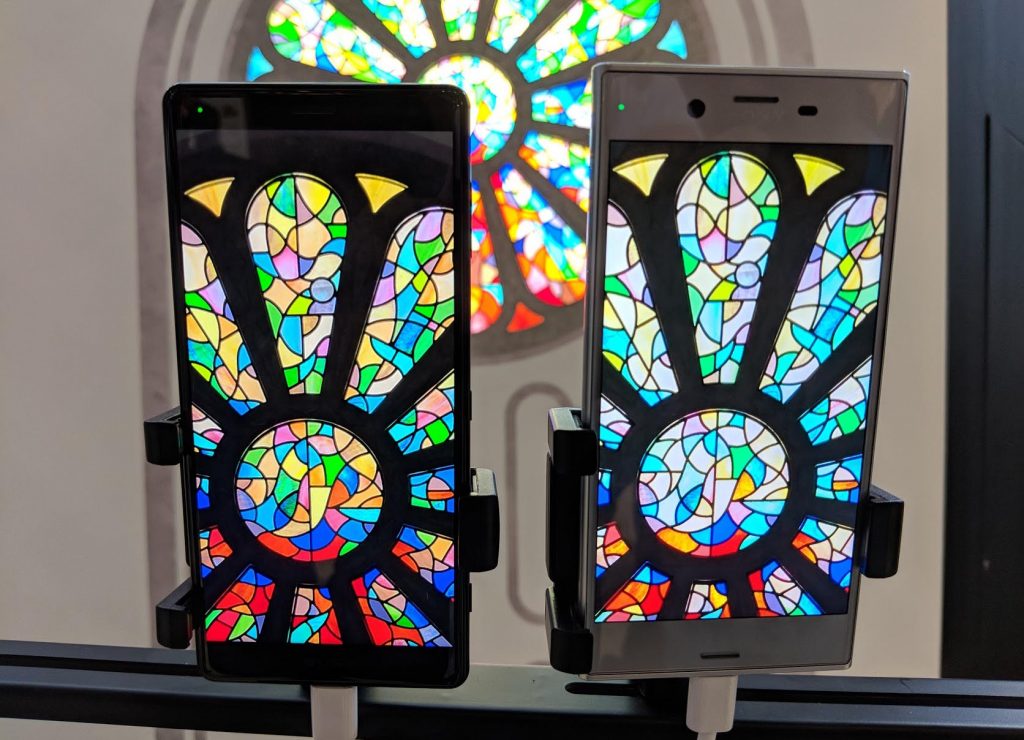 If being powered by the latest Qualcomm processor isn't particularly surprising for the Xperia XZ2, the news that Sony has worked to integrate an exclusive custom image signal processor (ISP) into the silicon is.
What does this mean? Something or nothing.
If the XZ2's 19MP camera with an ISO 12800 sensitivity for photos is good in the first place, then it'll allow for greater detail, contrast and all that good stuff. If not? Then it's probably not gonna rescue things for the better. The Google Pixel 2 already had an astoundingly good camera before its similarly thinking Pixel Visual Core tech got switched on this month.
Either way, if Sony have got this innovation right, then it can only help.
Elsewhere, the XZ2's camera can also capture 4K HDR video and super slow motion footage at 960 FPS in a Full HD resolution. Compared to say 'taking a good photo' these are both pretty niche features. Unless you've got a 4K telly at home to screen the video on or want to steal your colleague's laptop password by surreptitiously filming them. Or something less creepy than that totally fictitious example I just made up.
Whatever the case, the Xperia XZ2's camera promises more than usual and we're actually excited to give it a proper go. So yeah, that's a proper thumbs up for this Sony.
SONY XPERIA XZ2 AUDIO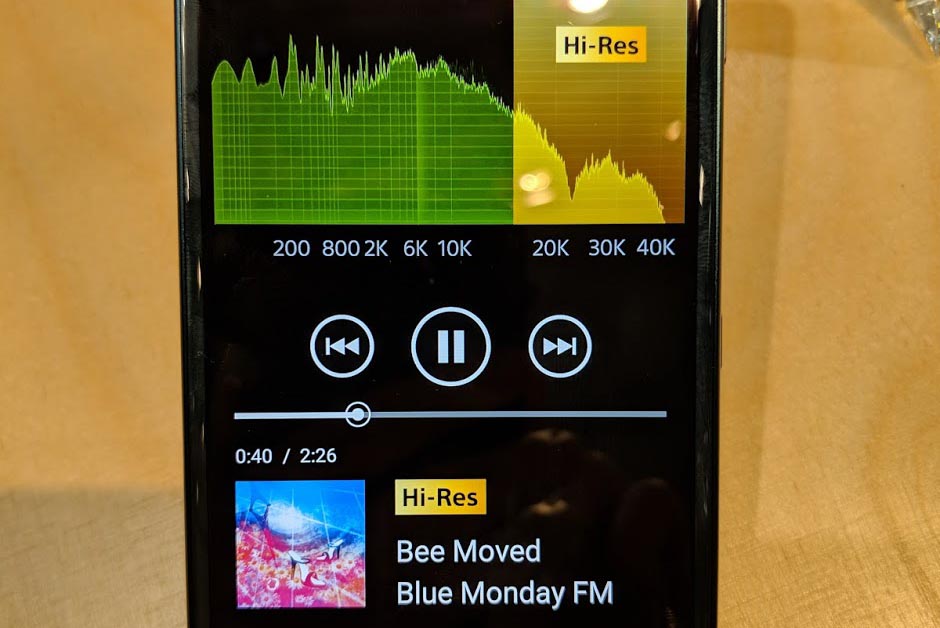 As with previous Sony phones, the XZ2 supports hi-res audio playback, but you'll need a pair of wireless or USB-C headphones to hear this audio.
Why? You guessed it. Sony's ditched the headphone jack here and it's up to you how annoying you'll find that revelation. Especially since Samsung's Galaxy S9 has stuck with the thing again.
In more gimmicky but equally questionable news, Sony's introduced a new rumble feature for with the Xperia XZ2, where the phone will vibrate along to the soundtrack of the game or movie you're at the time – a la a DualShock controller for the PS4. It's really committed to this idea as well with a rumble component that's 3x bigger than before.
SONY XPERIA XZ2 INITIAL VERDICT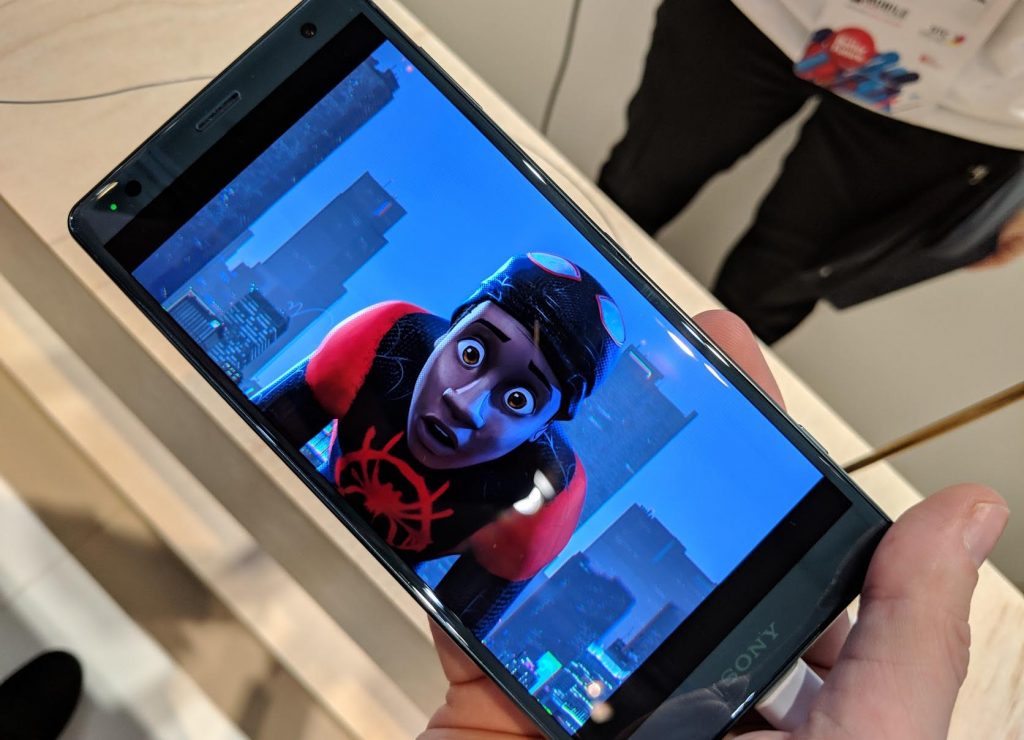 So that's the Sony Xperia XZ2 and it's properly exciting. We like the idea of its bog-standard HD video being upscaled with HDR, and having a dedicated camera ISP could make a real difference to photos.
Compared to the Samsung Galaxy S9, however, the Xperia XZ2 does feel a little behind the pace. Especially when you consider its design and insistence that 4K video is the answer to everything. It wasn't last year, and we're not sure things have changed that much in the intervening 12 months.
Basically, the Xperia XZ2 really feels like a phone that you're going to have to live with to know whether it's any good or not. With the right engineering it could end up being the dark horse of this year's flagship phones, or it could being another Sony that didn't quite cut the mustard.
We can't wait to find out how things turn out when it launches in the first week of April.
Comments
comments