PRICE: US$325
When Apple unveiled the iPhone X with its notched OLED screen, half of the world scoffed at such a curious design decision. There was, of course, method to the madness – behind it lives a collection of sensors that make up the phone's FaceID system, allowing you to unlock the phone by simply looking at it, as well as make amusing animated poop emoji.
Whether or not you think this is revolutionary, there's no denying that the trend has caught on. Asus showed off a notched ZenFone 5 at MWC last month, and the OnePlus 6 is rumoured to be going the same route later this year. And then there's Huawei, who have officially launched the Nova 3e -notch and all – here in the Middle East, and by all accounts confirmed that their upcoming P20 and P20 Plus flagships will also be joining team notch.
You see, the Nova 3e is essentially the Huawei P20 Lite in all but name and has some pretty impressive (if somewhat familiar) features designed to vie for your smartphone spending dollar. This is by far best indication of what we can expect from the latest P-series handsets that the company is due to unveil next week. We've been lucky enough to spend some time with the Nova 3e ahead of its launch and have some thoughts to share…
HUAWEI NOVA 3E DESIGN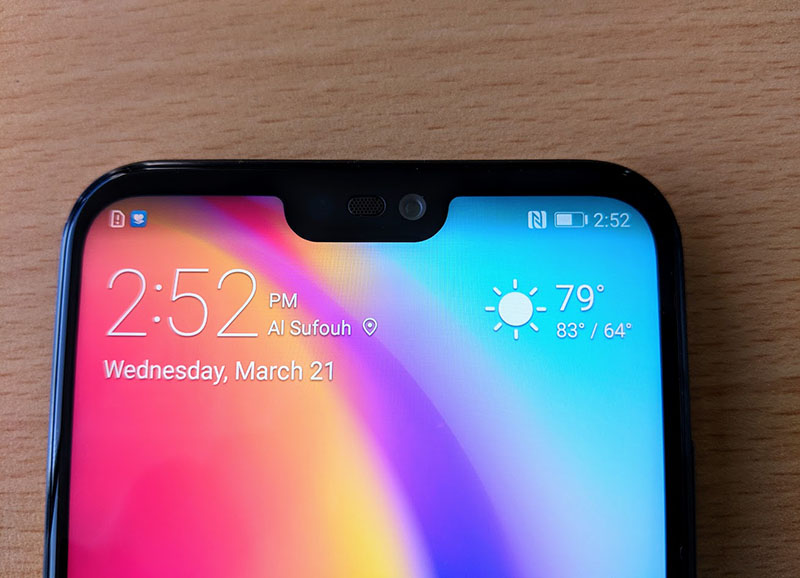 There's no denying that Huawei has leaned heavy on the design language put forward by the iPhone X. From the shiny glass back and the aforementioned notch, to the vertical placement of the rear camera, everything has a whiff of the Jony Ive playbook. We've had more than a few people do a double-take in the office when we've whipped the phone out.
We posit, however, that this isn't necessarily a bad thing. The Midnight Black version of the Nova 3e that we got our hands on is undeniably a very pretty-looking and well-built phone. While it's not quite as premium as Apple's flagship, we'd actually go so far as to say that it's lighter, alternate-reality version of the iPhone X for more budget-conscious folk.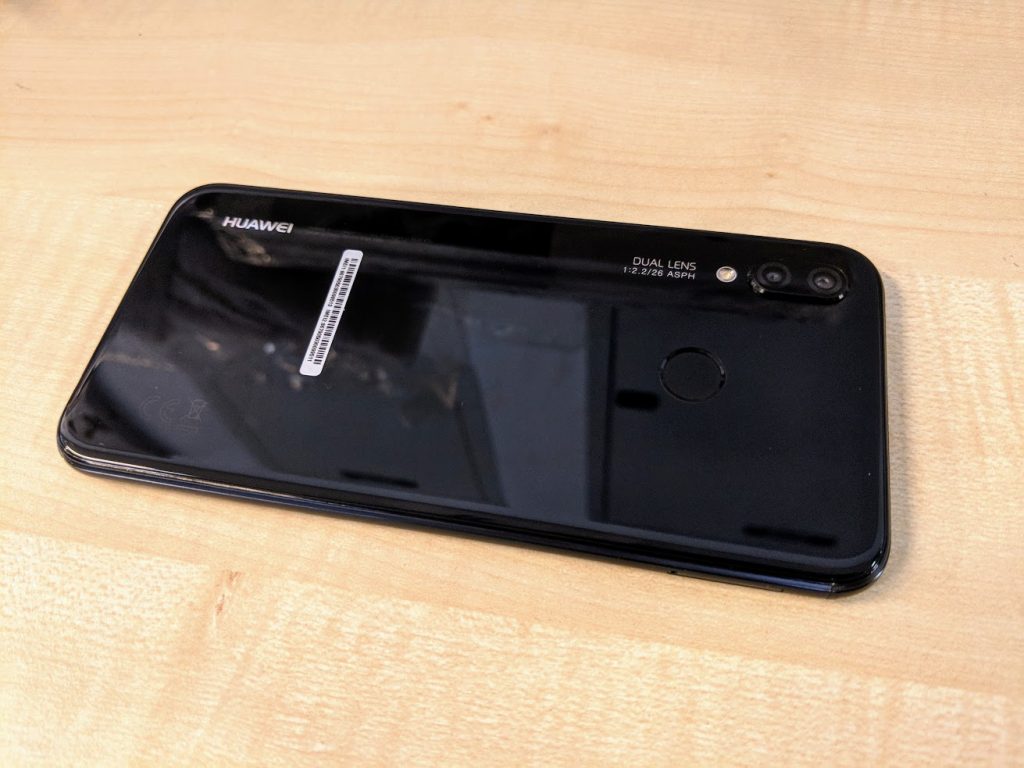 There are a few differences that set it apart, mind. For instance, Huawei has chosen to include a fingerprint scanner on the back, which is placed high enough for it to be comfortable to use, and in our testing was just as lightning quick as the ones found in other recent Huawei phones. The placement of the rear cameras to the side also means that you won't accidently smudge them when trying to unlock the phone, which is a nice touch.
And then there's the chin. Towards the bottom of the display there is a small chunk of non-screen where (we assume) the electronics used to power it reside. The impetus behind the iPhone X's notch was to make it so the entire front of that phone was a screen, and Apple did some clever engineering to make this happen. This clearly isn't the case with the Nova 3e, which begs the question whether the notch is anything more than a design flourish. Thankfully, Huawei have managed to keep the chin to a minimum so at least the Nova 3e doesn't end up looking lopsided.
Elsewhere, Huawei has included both a 3.5mm headphone jack and USB-C charging port which is thoroughly good news.
HUAWEI NOVA 3E DISPLAY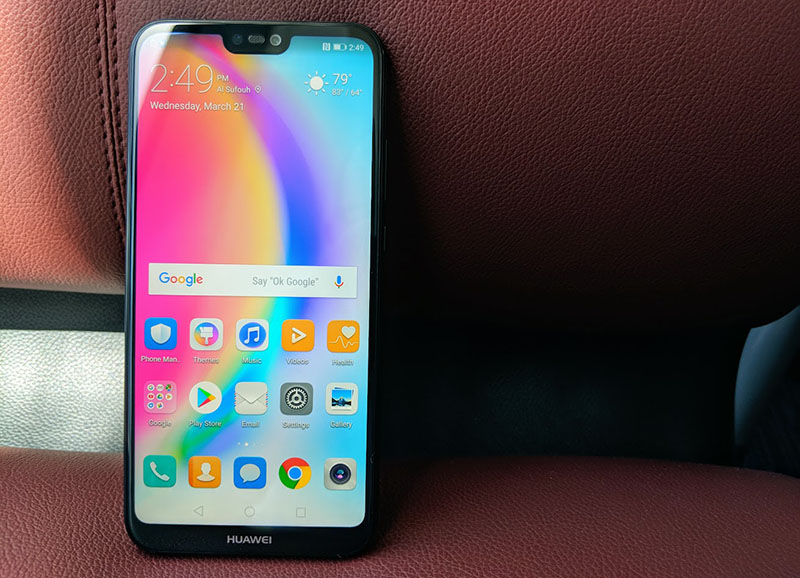 As this is the Lite version of the upcoming Huawei P20 and P20 Pro, the Nova 3e is rocking a smaller 5.84in LCD screen. It does still have that du jour 18.7:9 aspect ratio that's all the rage right now and a FullHD+ resolution of 2280 x 1080.
The screen itself is actually pretty lovely. While you're not getting the excellent contrast of an OLED panel, YouTube videos still pop, and even thought photos might be a tad over saturated, you still get a great sense of colour and vibrancy. The fact that the screen takes up a majority of the front of the device really helps with immersing yourself in whatever you're looking at.
Huawei has also been clever about how the notch on the Nova 3e handles itself depending on the situation. While the iPhone X's notch oftentimes obscures part of the screen (particularly in landscape mode), the Nova 3e instead makes the executive decision to simply crop a majority of apps so that they display under the bottom of the notch when the phone is in a landscape orientation.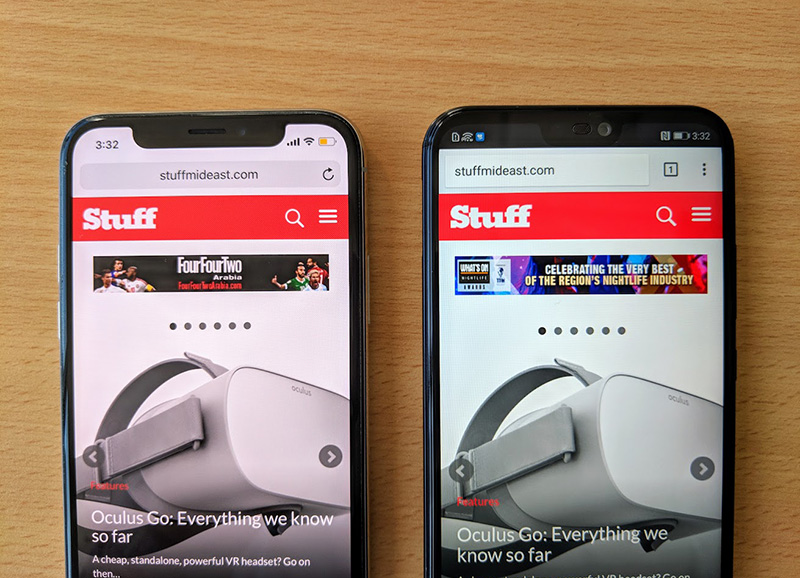 In portrait mode, on the other hand, it appears that some apps, such as Google Maps and Settings, continue to have the notch overlayed on top of them, while others like Chrome (pictured above) don't. This is likely due to the fact that Android Oreo doesn't have support for notches, something that Google says is coming later with Android P.
Overall, for us, this decision to have content display south of the notch is welcome as it means we get to see everything we're looking at without compromise. It does, however, give further credence to the fact that the notch is really nothing more than a design flourish without much practical purpose.
HUAWEI NOVA 3E CAMERAS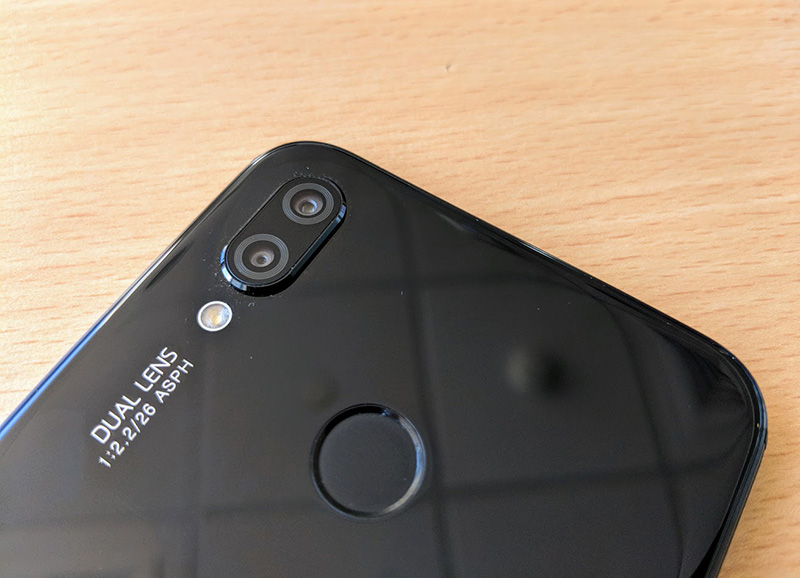 Speaking of purpose, housed in the Nova 3e's notch sits a 16MP front-facing camera. It boasts a 78-degree field of view so you can capture more in the frame. Aside from taking decent enough (if not a bit blown-out) selfies, it also doubles as a method to unlock the device – yes, again like the iPhone X.
You don't get any of the fancy IR and depth sensing wizardry found from Apple's blower, but in our (admittedly limited) testing it was quick and responsive in both bright and low light. It even worked when waking the screen with the phone on the table and glancing at it. We didn't get to try it out in a completely darkened room, however, so that's something that will have to wait for a full review.
On the rear of the phone you get a competent dual-camera setup of a 16MP shooter paired with a 2MP one for dreamy bokeh photos. Unlike what's expected from the upcoming premium models, the Nova 3e doesn't get that coveted Leica branding which may or may not be a big deal depending how much you value that partnership.
Again, in our limited time with the phone, the photos we snapped were perfectly serviceable, particularly at this price. Obviously, you're not going to get the quality you'd expect to see on a Samsung Galaxy S9 or even Huawei's own Mate 10 Pro, but photos in daylight were sharp enough and with a decent level of detail, if not somewhat blown out in direct sunlight.
The 16MP sensor on the Nova 3e has an f/2.0 aperture with a pixel size of 1.12μm, this is specifically designed to help with better low light shots. When shooting in a darkly lit hallway we found that the phone managed to pull off some pretty impressive results, with less noise overall than we expected. However, because the camera doesn't have OIS built-in, it did require standing perfectly still which is never an ideal scenario if you're out and about after dark. We'll need to do a lot more testing to see how it holds up but so far, colour us impressed.
HUAWEI NOVA 3E PERFORMANCE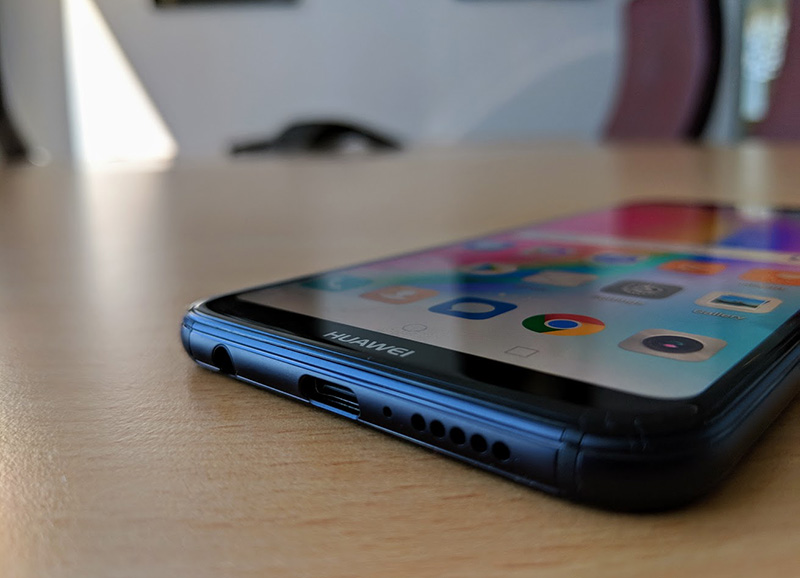 Under the hood, the Nova 3e is rocking an octa-core Kirin 659 chipset – that's the same one found in the Honor 7X. Combined with 4GB of RAM and 64GB of storage we found it perfectly capable of navigating Android 8.0 without many a hiccup. Don't expect to be powering through graphically-intensive games though, the processor isn't up to the task as much as more powerful Kirin chips, but it should be able to get you through day-to-day web browsing and video watching no problem.
One cause for concern could be the phone's 3000mAh battery. While it's pretty par for the course for a phone of this kind, the Honor 7X (which had a slightly larger 3340mAh battery) came out a little under what we expected, and considering they're running the same processor the Nova 3e might struggle there as well. Of course, we won't know for sure until we've had some real time to test the battery, but don't expect this phone to last you anything more than a day of moderate usage at best.
Huawei has also slathered its EMUI 8.0 skin over the top of Android Oreo, which may or may not be to your liking. It tends to be as far away from a stock Android experience as a phone can get, aping iOS by displaying all the phone's apps across multiple home screens rather than a tidy app drawer.
Your mileage may vary, of course, but we prefer a cleaner version of Android more in line with the HTC U11+ or Google's own Pixel 2.
HUAWEI NOVA 3E INITIAL VERDICT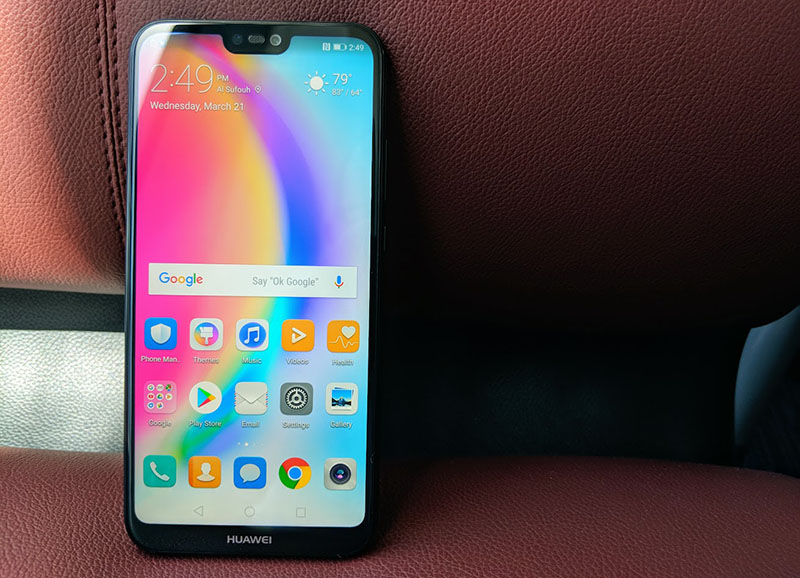 Is the Huawei Nova 3e a little bit of a too-close-to-home simulacrum of the iPhone X? Absolutely. Is that necessarily a bad thing? We don't think so.
For a sub-$350 handset you're getting a level of design that you'd otherwise have to pay well over $1000 locally to get your hands on and, for that, Huawei should be commended. Sure, it's not as premium as the iPhone X by any stretch, but it has got us pretty excited to see how Huawei have stepped things up in terms of quality for the upcoming P20 and P20 Pro.
We'll need to spend more time with it to really sink our teeth into the cameras and see if battery life is up to snuff, but there's no denying that the Nova 3e makes a good first impression, even if that impression feels a little like déjà vu.
Comments
comments