PRICE: US$325
There seems to be a new niche being carved out in the smartphone market, one where you don't need to spend top dollar to walk away with a pretty powerful phone that at the same time doesn't cost a month's rent.
We saw this last year from the excellent Honor 9, and it's something OnePlus have been chipping away at for a while. Well, you can now add the Huawei Mate 10 Lite to that list – a mid-range Android handset that offers up enough to make you take notice, with some neat camera tricks to set it apart from the rest of the pack.
DESIGN & SCREEN: PLENTY PREMIUM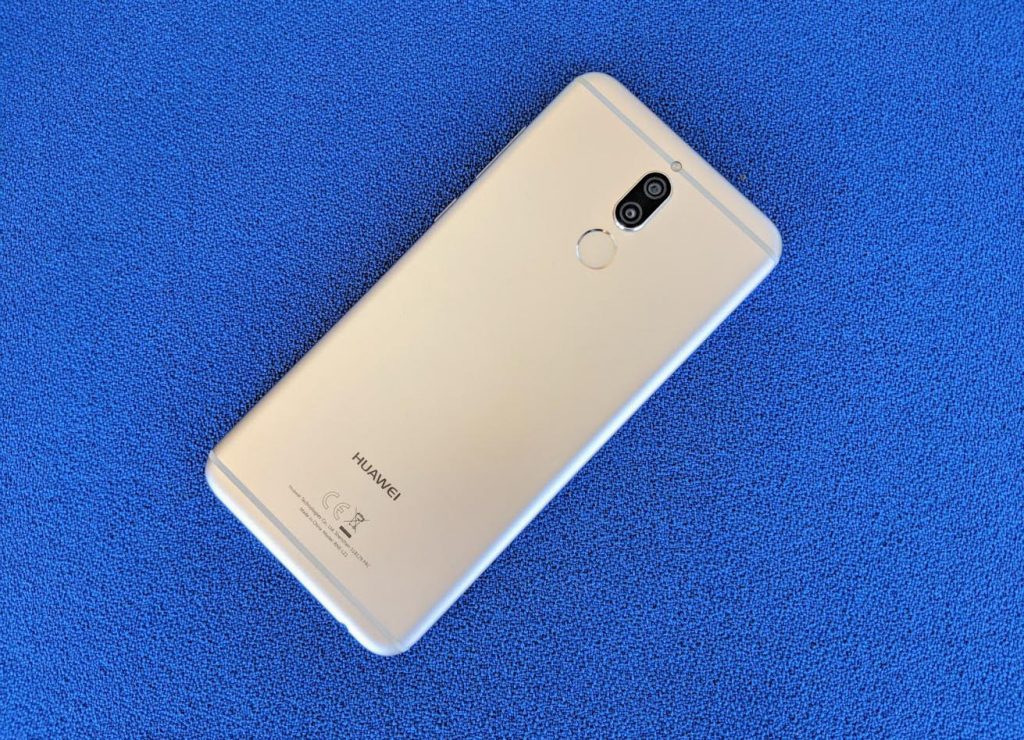 Built from solid metal, the Mate 10 Lite is a departure from the sleek glass finish of its larger Pro and 'standard' kindred. Not that that's a bad thing. The aluminium back of the phone feels plenty premium in the hand, even if its curvy sides give it a decidedly iPhone 8 vibe. The gold version we tested was positively bling-tastic, but Huawei does have a much sleeker blue variant that is a bit more sensible.
There's a fingerprint reader on the back that, like most Huawei phones, is lightning-fast letting you get from lockscreen to homescreen in a single tap.
It's rocking a positively massive 5.9in screen but thanks to a 18:9 aspect ratio and some skinny bezels, you don't feel like you're carrying a massive slab around in your pocket. Still, this is a large phone that you'll need two hands to operate comfortably, so those with an affinity for smaller phones should consider themselves warned.
The screen itself is a bog standard LCD, which means you won't get the brilliant colour dynamics of AMOLED, but with a 2160 x 1080 resolution it still looks vibrant and perfectly serviceable for the price. We compared it against an Honor 7X, and while there's no official word, the two looked so identical that we think Huawei may be using the same panel on both phones.
In the Middle East, the phone comes with a dual SIM tray for those who need that functionality. Sadly it's absent of both NFC and any waterproofing, and also has a microUSB port which makes it look a tad dated compared to similar devices that use reversible USB-C to charge.
CAMERA: GANG OF FOUR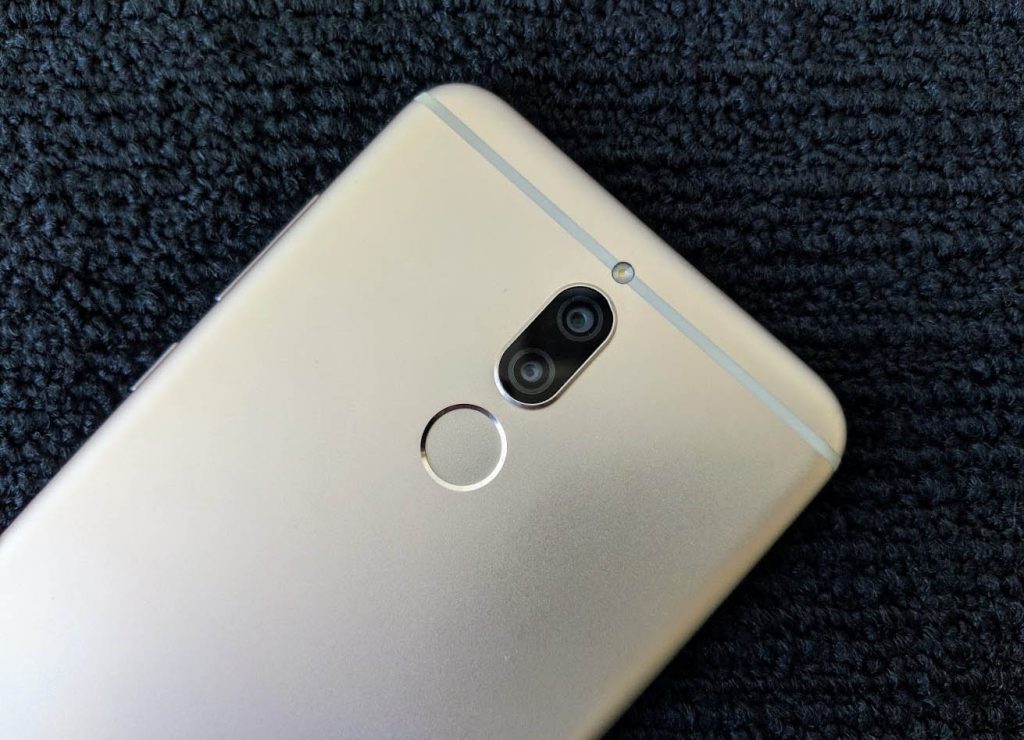 Most smartphones these days have adopted a dual-camera setup on the rear to help with either taking better portrait (iPhone 8, X etc) or overall (Huawei Mate 10 Pro) photos. Some have even taken to putting dual lenses on the front for improved selfie capabilities. With the Mate 10 Lite, Huawei has decided it wants the best of both worlds, puting dual-camera setups on the front and back for a total of four lenses.
They break down thus: 16MP on the rear and 13MP up front for the main sensor. Both are backed up by a 2MP shooter that's used specifically for depth of field effect to achieve a bokeh effect.
Now, because the Mate 10 Lite is still a mid-range affair, we weren't expecting to have our minds blown by its four snappers but we still managed to get some pretty impressive results… at least in daylight. Shooting during the day resulted in photos that looked sharp and detailed, although contrast and saturation could be a tad bland sometimes. Luckily, Huawei lets you adjust this within the camera app via an "Image Adjustment" feature which helped immensely.
Nighttime photos. however, faired decidedly less well with many lowlight shots coming out either underexposed or blurry. There's no OIS either, which means you need to hold the phone very still (or use a tripod) to get images as sharp as possible, which isn't always possible in even the best of circumstances.
As for selfies, the front camera does a pretty bang up job of taking detailed, bright shots. Having a portrait mode on both the front and rear cameras was a real boon, and Huawei lets you adjust the aperture after the fact, which is handy because we found that it laid on the blurring a little thick on many of the photos we took.
To anyone who has extensively used a mid-range phone as their daily driver, all of the above should come as no surprise. It is a shame, however, that even with Huawei putting the marketing focus squarely on the Mate 10 Lite's four camera setup that it didn't fare better in this department. You can get some great shots with this phone, but it's definitely not up there with the likes of the Google Pixel 2 or the Huawei Mate 10 Pro.
PERFORMANCE & SOFTWARE: STANDARD FARE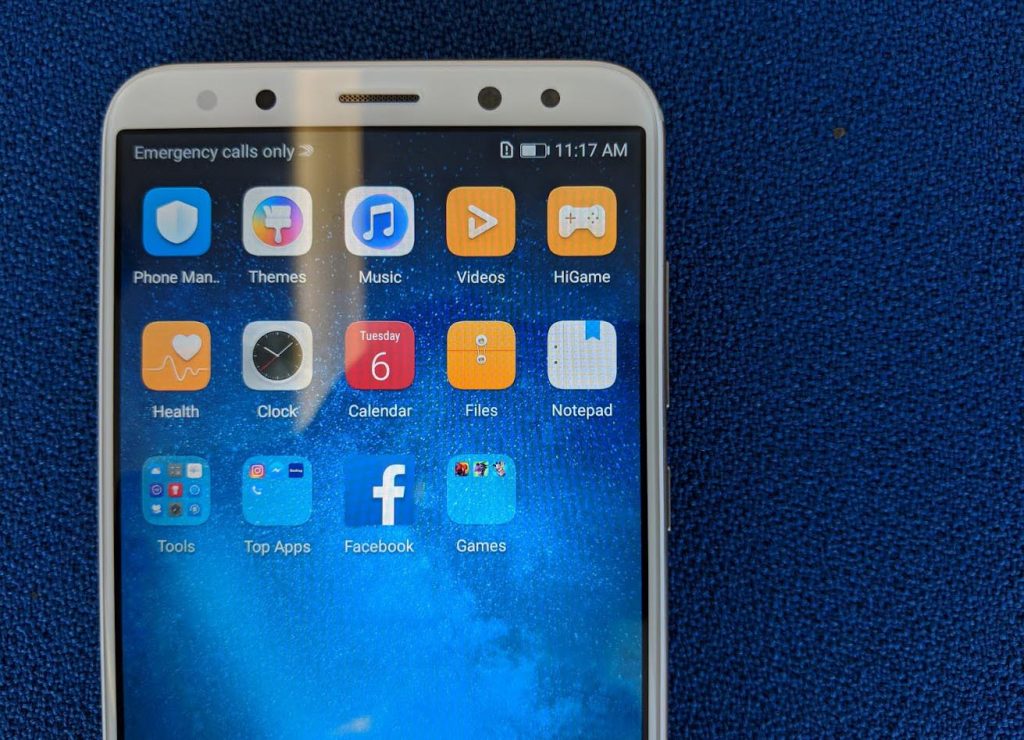 The Mate 10 Lite runs Huawei's own Kirin 659 processor under the hood which, while not the company's top tier chip, is still super smooth at powering Huawei's Emotion UI skin on top of Android N.
You're definitely going to feel the mid-rangey-ness of the phone if you're planning to play more intensive 3D games, but thanks to 4GB of RAM switching between apps and daily tasks are a lag-free breeze.
As we mentioned, the Mate 10 Lite isn't running the latest version of Android, and that's a bummer. Whether Android Oreo will eventually come to it still remains to be seen and the version of EMUI running on this phone is a fair leap from the minimalist interpretation on Google's operating system from the likes of OnePlus and Motorola.
Battery life was par-for-the-course for a phone at this price. We easily eked out a full day of normal use from the Mate 10 Lite's 3340mAh battery, but if you're a heavier user you can probably expect to charge it at least once throughout the day.
HUAWEI MATE 10 LITE VERDICT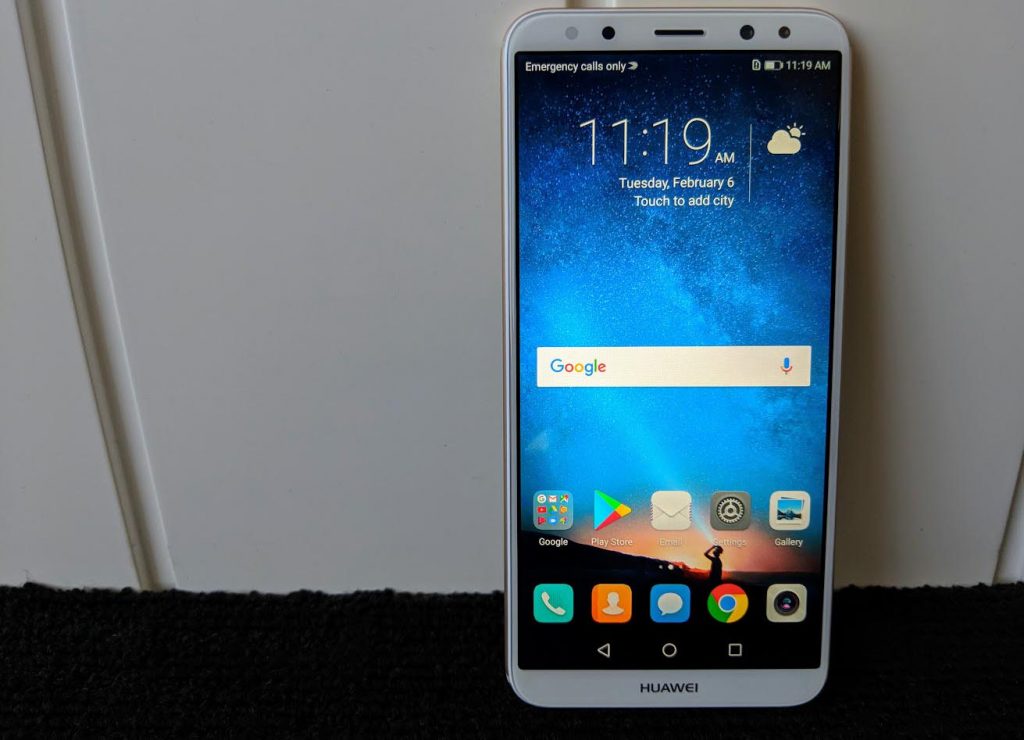 The mid-range Android pack is shaping up to be a hotbed of solid options for those that don't want to shell out for a top-tier handset but still expect a certain level of quality. The Huawei Mate 10 Lite sits comfortably with the leaders of that pack, offering up superb build quality, a large du jour 18:9 display and a solid camera setup that takes great shots in daylight.
While we certainly wouldn't call its four-camera setup a gimmick, we were disappointed that low-light performance wasn't more impressive. However, the addition of a second sensor on both the front and back cameras for portrait photos is great, and we wouldn't be surprised to see other manufacturers follow suit in the future.
The lack of USB-C and waterproofing are a shame (it's 2018, c'mon Huawei!), but certainly not dealbreakers and, regardless, we'd not hesitate to recommend the Huawei Mate 10 Lite to anyone looking for a stylish mid-ranger at an affordable price.
STUFF SAYS…
Score: ✭✭✭✭✩
Camera quantity doesn't outdo camera quality, but the Mate 10 Lite is still a solid win for Huawei in the mid-range Android stakes
Comments
comments