Price: US$380
Danish audio wizards Bang & Olufsen are best known for their well-designed, fantastic sounding and outrageously priced AV kit. In recent years, however, their B&O Play sub-brand has attempted to distill the first two of these down into products that bring the third more in line with the pocket books of us mere mortals.
The Beoplay M3 is the latest entry into the company's wireless multi-room speaker lineup. In fact, at US$380 it's their most affordable model yet, and while that still prices it a tad higher many speakers in the same category, it thankfully doesn't compromise too much on either features or quality as a result.
DESIGN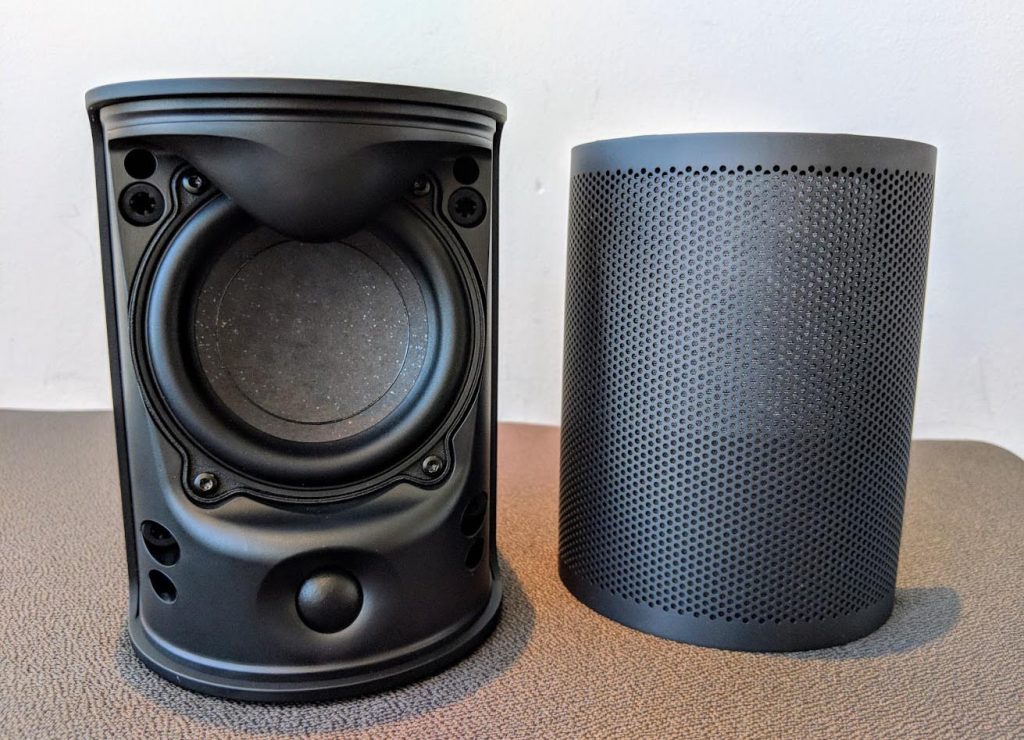 Design is always top notch when it comes to a B&O product and the Beoplay M3 is no exception. Physically, the speaker has a relatively small footprint and sits comfortably on a countertop or bookshelf without hogging up too much space.
Our review unit was built of a combination of black plastic and brushed aluminium (there's a 'Natural' or grey version also available) and it's clear that a minimalist approach was the order of the day. There are no visible ports or buttons around the front and sides of the speaker, with the volume and play/pause buttons housed on the rear.
The power and 3.5mm audio jack are found on the bottom of the M3 – you lift up a flap to reveal them. It's a clever way to hide any excess cable mess and something that only a company like B&O would think of.
The front aluminium grille of the speaker is completely removable. Pop it off and you can replace it (for a price) with a cloth alternative. This ability to mix and match means you can style the M3 to suit your living space and is another nice design touch.
B&O told us that they will be releasing a few grille options to market in the coming months but didn't have any details on pricing and availability as of this writing.
FEATURES
Just because the Beoplay M3 is B&O's smallest speaker it doesn't mean that it skimps on functionality. Much like its larger M5 brother, it's chock full of ways for you to get audio to it – that includes Bluetooth, Spotify Connect, Airplay and Google Cast.
While a competing speaker such as the Sonos One has Amazon's Alexa voice assistant baked into it, the addition of Google Cast to the Beoplay line means that you can easily connect a Google Home or Google Home Mini and use your voice to order up your favourite post-Friday brunch playlist and have it play directly on the M3.
B&O also provide an app that lets you link up multiple devices for a multiroom experience so if you have an existing M5 speaker – or pick up several M3's – you can blast your tunes around the house no problem. Don't get too excited though, it only lets you stream one Spotify track across all speakers, not multiple different tracks to different speaker, a bit of a shame for the price.
SOUND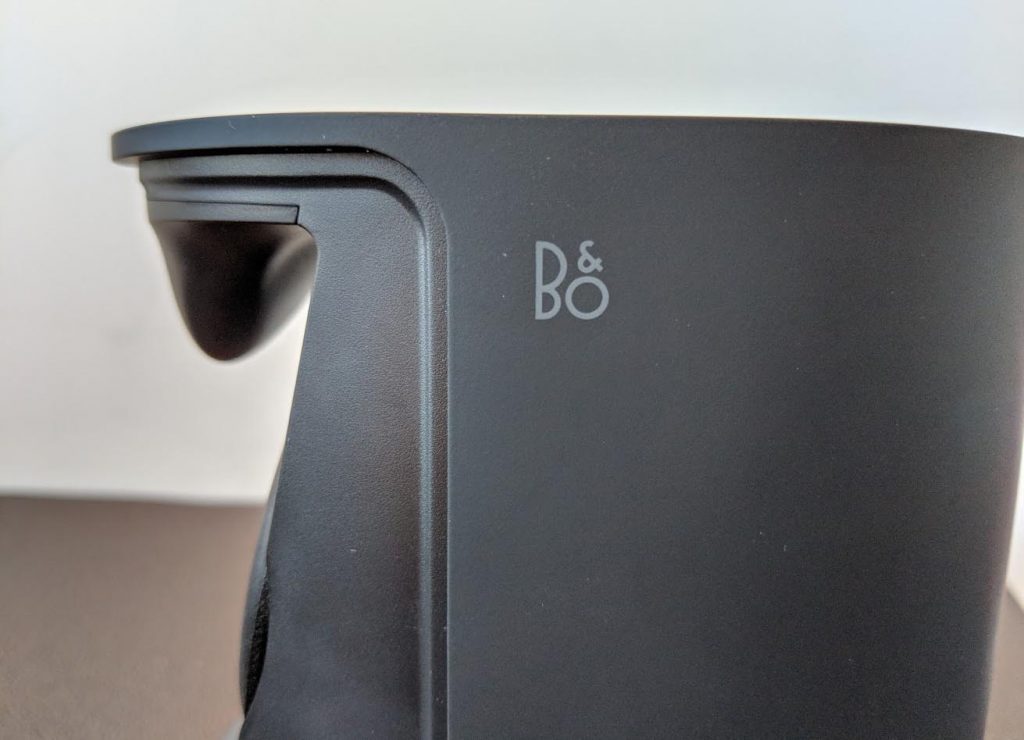 The Beoplay M3 features a custom-built long stroke mid/woofer, with a soft dome tweeter on treble duty.
Unlike the Sonos Play:1, you can't link up two M3's into a stereo pair making this a purely mono experience. The M3 is a directional speaker, meaning that placement is important, although the app helps you out a bit allowing you to tell it whether the speaker is placed against a wall, in a corner or free standing.
Once you've found a good spot though, the M3 sounds fantastic. For such a tiny speaker it does a bang up job of filling a room with clear, powerful audio. On a low-end-heavy track like Darkside's Paper Trails, we found the bassline to be punchy and free of any muddiness you'd typically find from speaker of this size.
Mids and highs are also handled well, although we did feel that vocals could sometimes come across a bit boxy if we pushed the M3 up to maximum volume. This is definitely a speaker designed to be used in smaller rooms where it doesn't need to be maxed out. For that, B&O Play has plenty of other options like the M5.
Of course, because the Beoplay M3 is a mono speaker, there are some limitations when it comes to soundstage. The manic percussion of Aljamiado by Renaud Garcia-Fons got a little lost in the mix at its most frantic, however the M3 still handled it admirably considering more expensive speakers can often cave under the pressure of that track.
Overall, B&O have managed to pull out an impressively massive and distortion-free sound from such a small speaker, which they should be commended for.
VERDICT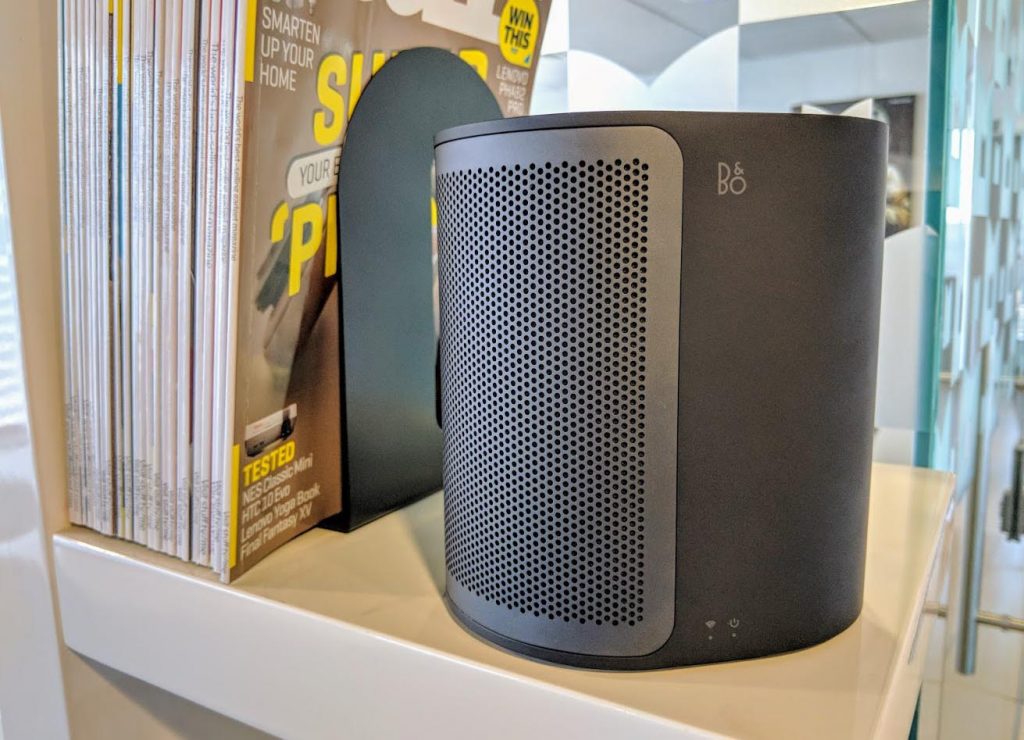 The Beoplay M3 is a strong proposition for anyone looking to expand their existing B&O Play multi-room system. It offers a bevy of connectivity options, voice-support via Google Cast and excellent audio chops all in a petite package that has that trademark B&O design flair.
At $380, though, it's tough to recommend over a Sonos Play:1 ($210) or Sonos One ($330) as a gateway into the world of multi-room audio due to the fact that it lacks the ability to make a stereo pair or stream different Spotify tracks to multiple rooms.
That said, if you're after pure audio and can live without those niggles, then the Beoplay M3 is leagues ahead of anything else in this class (including Sonos) and will make just about anything you throw at it sound fantastic.
STUFF SAYS
Score: ✭✭✭✭✩
Another stellar sounding speaker with plenty of features from B&O Play that's only let down by a few multiroom missteps
Comments
comments