PRICE: US$598
Announced at CES 2018, the Beoplay H9i are this year's upgrade to B&O's flagship wireless headphone range. And while they may look almost identical to the already excellent H9 from 2017, the Danish audio masters have put in a tonne of work to justify what is a pretty hefty price tag.
Let's not beat around the bush, however, $600 is a big ask to shell out for a pair of wireless, noise-cancelling headphones. Especially when the likes of Bose and Sony already offer some great alternatives that come in under that amount.
So, do the Beoplay H9i do enough to justify it? Read on…
DESIGN & BUILD: IF IT AIN'T BROKE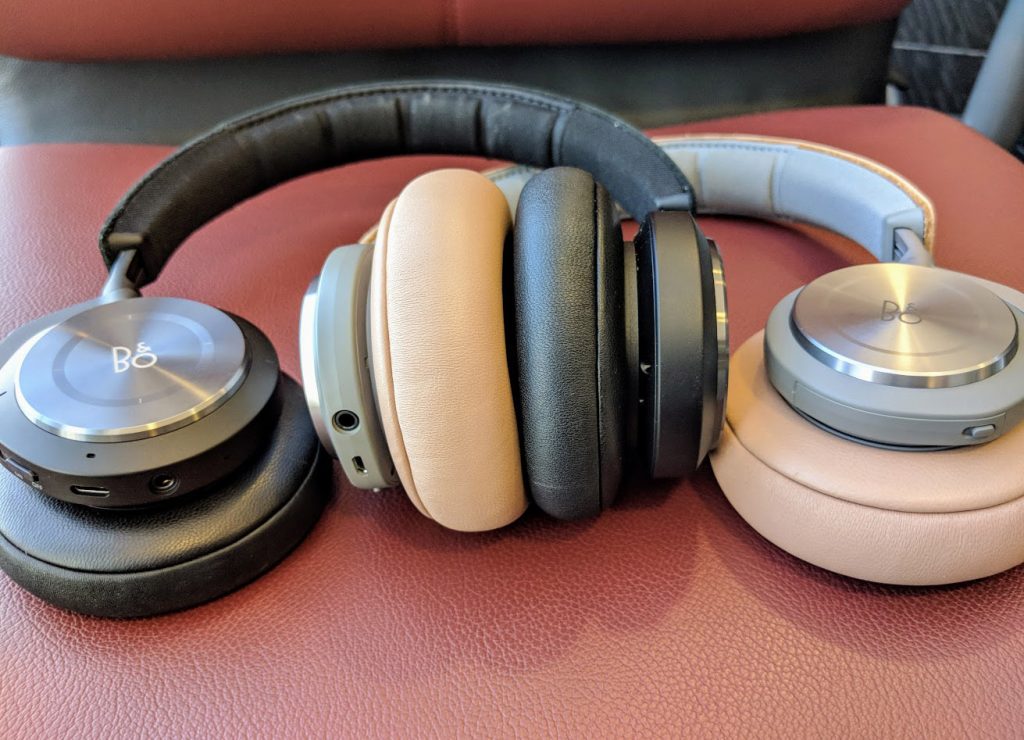 There's no denying that H9i look practically identical to last year's model. To which we say – if it ain't broke, leave it well alone, son. From their lambskin-encased memory foam earcups, to the hand-stitched cowhide headband (these are definitely not vegan-friendly cans!), everything about them oozes the kind of luxury you not only expect from Bang & Olufsen, but also from a pair of headphones that might cost twice the price.
Comparing them directly against the Beoplay H9 (the lighter coloured pair pictured above), we did notice that the earcups were a tad thinner this time around, making them look less bulky when worn. This does mean that the H9i press your ears a little harder against the speakers contained within, which at first can be a bit uncomfortable but after repeated usage the memory foam starts to kick in and mould itself around your ears for a truly comfy fit.
In fact, we can't stress enough how comfortable these are. You get none of the vice-like clamping we experienced with the Sony WH-1000XM2, and the combination of lightweight materials means you can easily wear them for hours without any discomfort.
That's not to say that they aren't tough, either. The Beoplay H9i will survive a good knock about inside a backpack, although B&O supply a plush felt carry case which we recommend utilising to avoid scratches from errant keys and coins.
FEATURES: CHOCK-A-BLOCK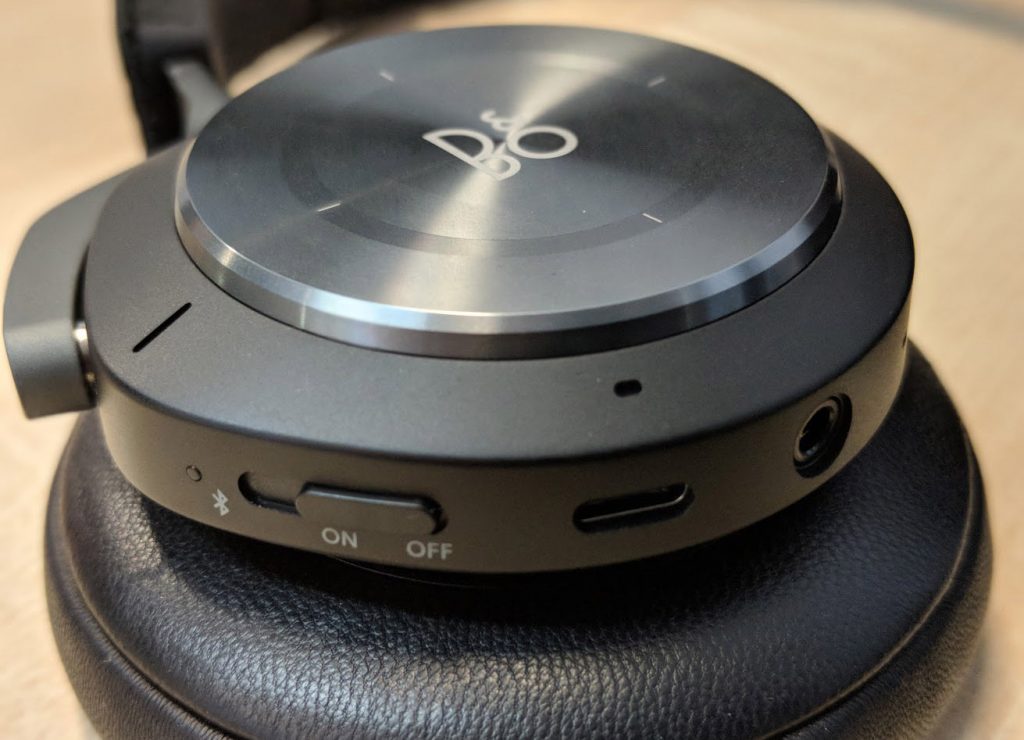 B&O have spared no expense cramming the Beoplay H9i full of the sort of top-tier features you'd expect from a $600 pair of headphones. That includes USB-C charging (previously only seen on the B&W PX), a removable 770mAh battery and two dedicated microphones for clear as crystal call quality.
Battery life has seen a bump up to 18 hours with both Bluetooth and ANC on, and up to 24 hours when connected via the included 3.5mm cable. Speaking of Active Noise Cancelling, it is vastly improved from last year's model. Whereas before you would activate ANC on the Beoplay H9 and, yes, it would block out a little of your surroundings, Bang & Olufsen now have the sound-dampening chops to go up against the very best from Bose and Sony.
We tested the ANC in both a busy office environment and a crowded commuter train and found them more than adequate at keeping the outside world at bay. Where the noise cancelling really shines, however, is onboard a plane. The Beoplay H9i performed so admirably on a recent international flight that we've relinquished the arbitrary title of "Stuff's favourite long-haul cans" from the reigning champion that was the Bose QuietComfort 35 and have bestowed it upon these fantastic flyers. Their ability to mute out engine drone and the din of the cabin (whilst being as immensely comfortable as they are) is without rival in our book.
As with last year's model, the Beoplay H9i are controlled via a series of touch gestures on the right earcup. Tap to pause/play, swipe backwards and forwards to skip tracks or rotate your finger in a circle to adjust the volume. Swiping down toggles the ANC, while an upward swipe activates Transparency Mode which is a feature ported across from the company's wireless Beoplay E8 buds. When activated, this Transparency Mode pauses whatever you're listening to and uses the array of microphones on both earcups to allow you to listen to the world around you. This is purely an on/off toggle that, unlike the Beoplay E8 which has variable settings that can be a bit befuddling, makes it easy to check in on your surroundings without needing to take the headphones off if you, say, have your hands full walking the dog.
For those times where you do need to remove the Beoplay H9, however, B&O have included a proximity sensor that will automatically pause what's playing without you needing to futz around with the controls. The pause isn't immediate – it takes about a second to take effect – but when you place the 'phones back on your noggin' the audio resumes instantly.
Ultimately, we found the touch controls intuitive and very responsive – especially compared to the Beoplay H9, where they could be a bit finicky. The proximity sensor worked well when removing and reapplying the headphones, but in some instances seemed to activate at random moments when either moving too fast, or if there was a particularly strong wind. This was definitely annoying but didn't happen frequently enough in our testing for it to be a deal breaker. Hopefully B&O will allow users to turn down the sensitivity a bit via a future firmware update in the Beoplay app.
If the only reason you bought a pair of headphones was for the whizbang features, then the Beoplay H9i would already be a solid buy. But then you start pumping some tunes into these lovely cans and everything else instantly becomes secondary…
SOUND: SONIC SUPREMACY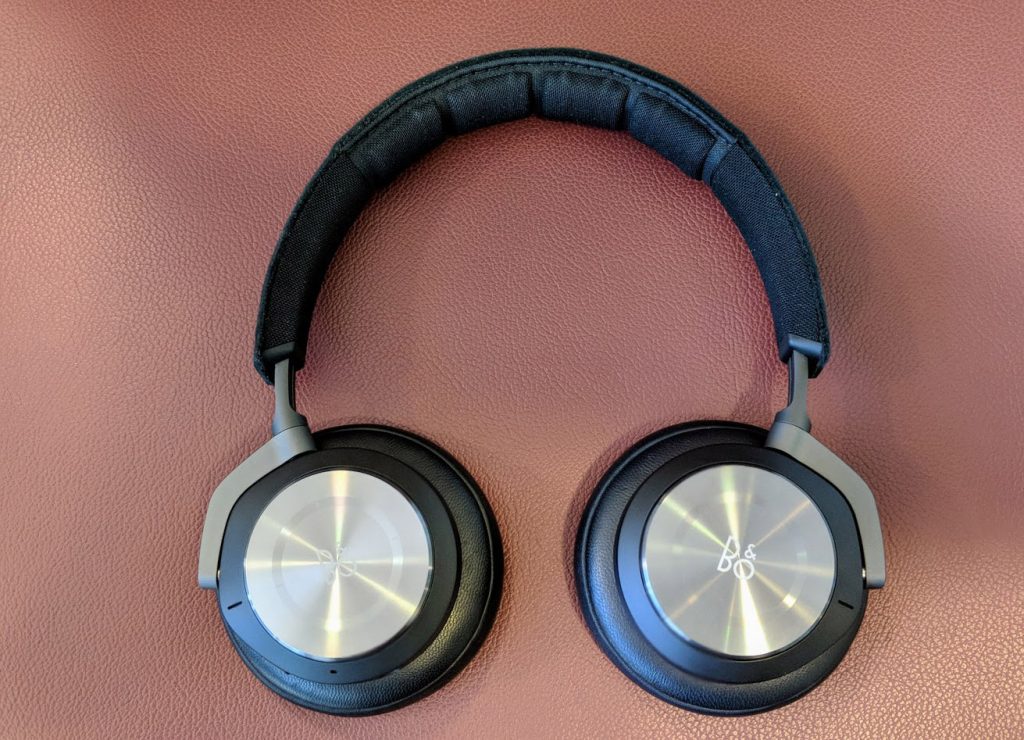 What struck us first about the overall sound of the Beoplay H9i is just how spacious they are. They offer up great stereo separation and an incredibly wide soundstage for a pair of closed-back cans. This gives the listener the ability to accurately pinpoint instruments in space making whatever you listen to more lively. On a sonically complex track like Yosi Horikawa's Wandering, it's nothing short of a pleasure to hear the scribbles of a pencil flitter between your ears while the soothing beat slowly builds in the background.
In the two weeks we spent testing these headphones, we found they complimented just about any genre we threw at them. The acoustic picking of Fleetwood Mac's Landslide showed off a great level of clarity, with Stevie Nick's mesmerizing cooing having enough weight (if you'll pardon the audiophile terminology) in the mids to take pride and place in centre stage. The headphones' top end tends to lean a tad on the bright side, but not to any great detriment. In fact, we loved how it made a lot of tracks more lively, adding energy to performances that might otherwise sound a bit flat on lesser cans.
That energy made it especially enjoyable when listening to jazz, and we often returned to classics like Charles Mingus' Pork Pie Hat just for the fun of it. Even a tune as hectic as You've Got To Have Freedom by Pharoah Sanders, which has the ability to murder other headphones with its sharp saxophone blasts, sounds fantastically controlled on the H9i's thanks to an impeccable sense of timing.
Compared to the Beats Studio3 Wireless, the H9i's can't quite ramp up to the same level of loudness. We sometimes found ourselves swiping to turn them up during a particularly engaging piece of music only to find that we'd maxed out the volume on our smartphone. They still get plenty loud, mind you, with nary a hint of distortion to boot. B&O have clearly favoured keeping things at a respectable volume level rather than allowing users to push the Beoplay H9i to the point of distortion.
On many modern headphones there's also tendency to go a little overboard on bass which, thankfully, is something that the Beoplay H9i don't suffer from. That's not to say that they don't offer up excellent low frequency reproduction, they just manage it in a more defined way that doesn't overpower the rest of the music. This is thanks to a new bass port B&O has added, and it shows. Paper Trails by Darkside has a slow, groovy atmospheric build, with the singer's low rumble purring at you, and sounds beautiful enough on these as it is, but when the beat propper finally kicks in at around 2:30 you can practically feel the air around your ears move.
B&O PLAY BEOPLAY H9I VERDICT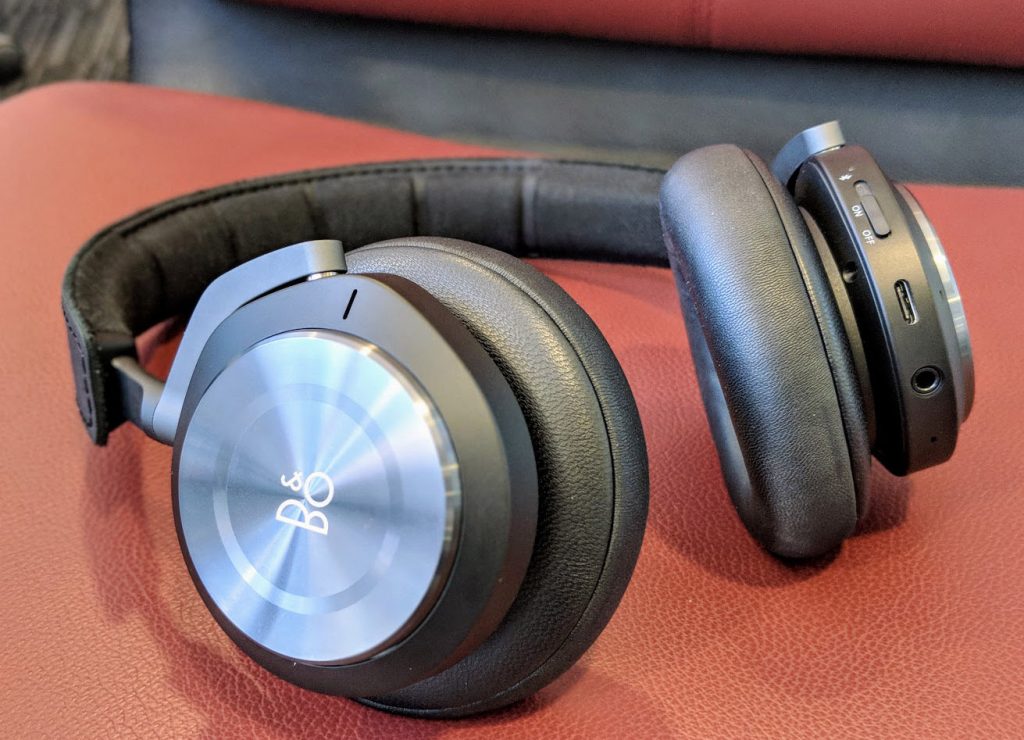 Made of a combination of luxury materials and chock full of top-tier features, to call the Beoplay H9i a simple upgrade really does them a disservice. All the stops have been pulled out to make sure that every cent of the $600 spent on these headphones is well worth it.
Additionally, what B&O have managed to pull off sonically with the Beoplay H9i is nothing short of superb. They are an absolute pleasure to listen to, and we found ourselves making excuses to take the long route on our commute home just to keep them on for that little bit longer.
STUFF SAYS…
Score: ✭✭✭✭✭
B&O had a lot to prove here to make you part with so much of your hard earned cash, but we reckon these fantastic noise-cancelling cans have nailed it.
Comments
comments