PRICE: US$910
First off, I know what you're thinking: where's the normal U12? Well, brace yourself for a shocker because the HTC U12+ is the Taiwanese manufacturer's only flagship handset of 2018.
What you see here is all you're getting, so it's just as well it seems very impressive indeed. Following on from last year's wildly underrated HTC U11, the U12+ brings a dual camera, bigger screen and updated internals to the table. Oh and an improved iteration of that phone's stunning glass design with no physical buttons.
As such, the HTC U12+ is the best-looking phone of 2018 by far and it's not even a close run thing. Can the rest of this handset live up to those lofty standards? I got hands-on with it to find out.
DESIGN: THE ART OF GLASS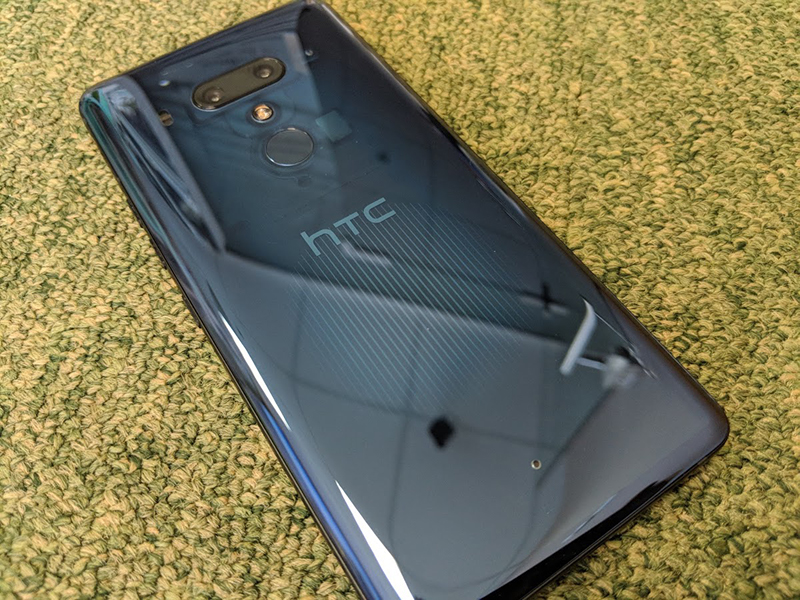 Right, let's start out with what is undoubtedly the HTC U12+'s greatest asset: its Liquid Surface design. That's the name HTC has given to its multi-layered glass aesthetic which shimmers with myriad colours when you hold this phone's back to the light. So its black incarnation can appear silver and the red one shimmers gold.
I love this effect. So much so that even the plenty handsome Samsung Galaxy S9 and Huawei P20 Pro can't hold a candle to it. For me, HTC was the first to perfect a metal unibody design with the One M7 and it's done the same here for glass phones. It's that good, and I would be shocked if Apple didn't rip this trick off for its own phones in the near future.
Until this happens, the HTC U12+ stands alone. At least in my estimations. There's even an awesome translucent model that allows you to see the phone's circuitry, like that Game Boy Color from way back when. It's fantastic, and all this glass even lends the phone a pleasing heft when you're holding it.
As for the lack of mechanical buttons, I'm not as sold. Elaborating on the squeezable design of last year's HTC U11, where pressuring the phone's frame would trigger certain software-related actions such as opening the camera app, the U12+ features a set of nubs that sit where the mechanical power and volume buttons would usually be and replace them. So now you Squeeze a nub to turn off your phone instead of pressing a button.
While this trick worked well enough – you can even adjust the strength of the squeeze you need to apply – I'm still not really sure what the point of it is. HTC says it'll bring greater durability to the phone and helps towards an IP68 water-resistance rating, but I'm not sure that tells the whole story. Hopefully, it'll make more sense after I've lived with it for a bit. Not that HTC ditching the headphone jack really worked out that way. At least you get a serviceable pair of USB-C buds in the box here.
CAMERA: DOUBLING DOWN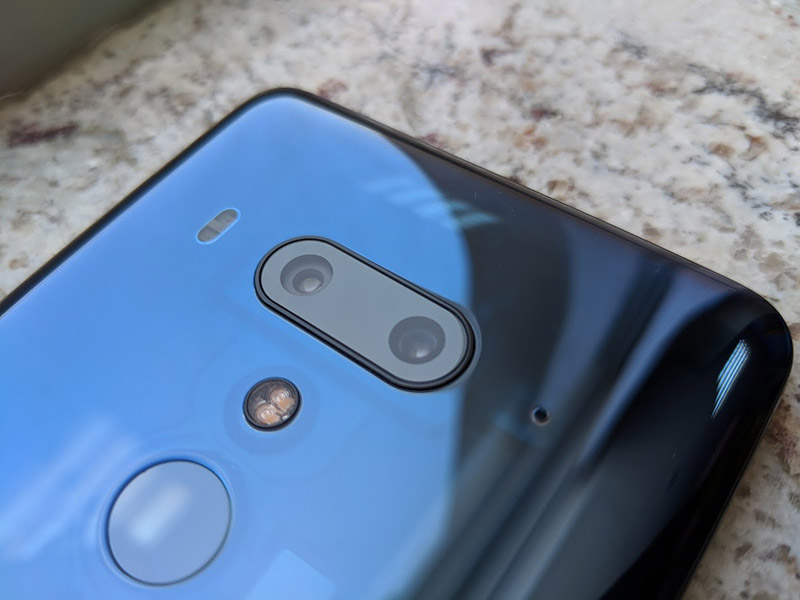 Technically, the U12+ is HTC's second phone to don a dual camera after the One M8 beat everyone to the punch four years ago. Realistically, tech has moved on in a big way since even then, so this is almost a 'back to square one' situation. Maybe that's why it's got two of the things: a 12MP & 16 MP main camera on the back and an 8MP & 8MP combo on the front.
What's the benefit of this trickery? Well, all the usual stuff really. That means a 2x optical zoom and 10x 'high quality' digital zoom for getting closer to your chosen subject without having to encroach on their personal space. And you can take those bokeh shots with a lovely blurry background that everyone is so fond of as well.
With dual pixel PDAF and laser autofocus and an improved HDR Boost mode, there seems to be plenty to admire about the HTC U12+'s camera. If it's anything like the one we saw in its predecessor then it should be very good indeed. Remember, HTC supplies the designers for Google's Pixel handsets too, so there's plenty of photographic expertise that's been poured into this phone.
As for video? You can capture 4K footage at uptown 60fps and Full HD footage at upto 240 FPS to satisfy your slow motion kicks.
SCREEN: STICKING WITH LCD
It's a bold flagship that opts for an LCD screen instead of an OLED one this year, but that's the deal here with the HTC U12+. You get a 6-inch display with a 1440 x 2880 resolution instead of an 18:9 aspect ratio that still offers plenty of real estate for YouTube, Instagram and the like. Plus, it'll support HDR 10 content on YouTube straight out of the box.
On first look, there's still plenty to enjoy about this Super LCD panel. Even if it does lack the same strength of colours and contrast as an OLED alternative. How much of an issue is this? That's something I'll have to judge when giving this thing a review.
POWER & OS: PAR FOR THE COURSE
Wanna have a guess at the HTC U12+'s internals? Go on, they're pretty much identical to every other flagship from the year so far. That means a Snapdragon 845 processor, 6GB RAM and 64GB storage with microSD support. All of which should prove plenty of oomph for even the most taxing of mobile-related tasks, such as PUBG Mobile and both photo and video editing.
The U12+ also has a 3500mAH battery that splits the difference in size between the 3000mAH U11 and 3950mAH HTC U11+. So it should be good for a day and a bit's use at least.
As for its Android abilities, this phone comes with Android 8 Oreo pre-installed and will be upgradeable to Android P once that update launches later this year. In terms of HTC's own tweaks there's support for both Google Assistant and Amazon's Alexa voice assistant, and upgraded Edge Sense tech here to tie in with the lack of physical buttons. So this phone will now react to soft taps and the features can be customised according to different apps.
How much will this actually get used? Not a lot, I suspect, but it's there if you want and easily ignorable for the most part.
HTC U12+ INITIAL VERDICT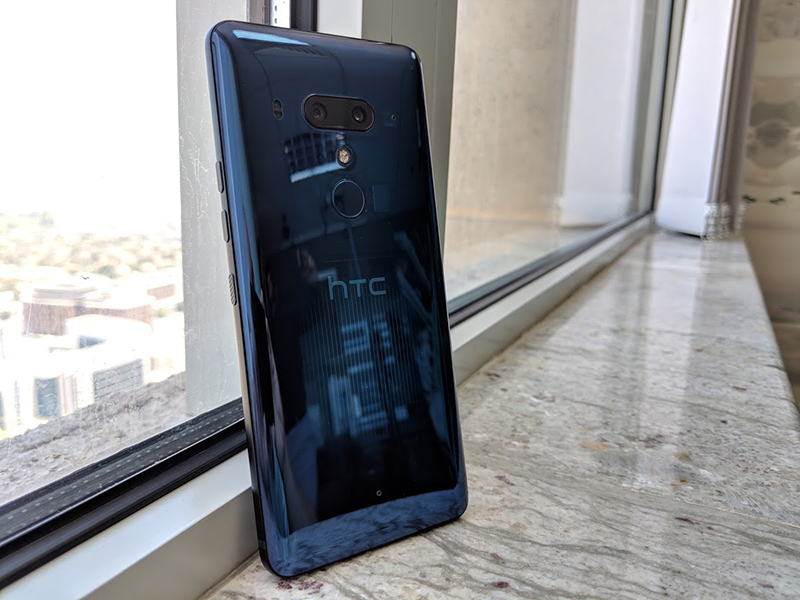 First impressions make a lasting impact, and that means the HTC U12+'s shimmering design is a huge boon in its favour. Even though I love the way this phone looks, its gorgeous glass aesthetic won't be enough to endear it to users in the long run. That's where the stuff like its two dual cameras and lighting fast internals come into play. And its lack of an OLED display.
Seeing as I haven't yet lived with the HTC U12+ yet, I'm still smitten with this handset and its unique points of difference to the iPhone X, Samsung Galaxy S9 et al. Hopefully, this proves just as endearing once we get around to a full review.
Comments
comments